---

"Money can buy you a fine dog, but only love can make him wag his tail"
Your dog deserves a great vest to keep him/her safe and comfort
The Tactical  harness is designed for Large Dogs such as German Shepherd, Great Dane,Belgian Malinois, Golden Retriever, Huskie, Labrador, etc.
Keep your dog Safe & Cool
The tactical dog harness is made from Durable 1000D nylon with Padding which is durable, breathable, lightweight and water- resistant. 
 Breathable material keeps your dog cool during outdoor activities. Your dog will enjoy the daily walk in this comfort dog harness, Make your dog stand out with this military dog harness!
No Pull Design
Top handle for your dog's lead & control and one Metal V-ring on the front for dog leash attachment. Durable Handle is Sewn Tough and Large Enough to Grab the Harness.Slow down the impact of the dog's running,and make it easier for the owner to control the pet's running and walking
Easy Adjustable
Designed with 4 quick release POM buckles on the shoulder and  chest, easy put on/off
MOLLE System (Velcro)
Each side have two MOLLE straps as well as hoop & loop strips panel to easily attach molle pouches or ID panels.
PRODUCT SPECIFICATIONS
Size

Neck

Circumference

Chest

Circumference

Suggestion

M

20"-27"/ 52-70cm

23"-30"/ 60-78cm

33-99Ib/

15-45kg

L

24"-41"/ 62-80cm

27"-34"/70-88cm

66-132Ib/

30-60kg

XL

28"-37"/ 72-95cm

31"-41"/80-105cm

110-176Ib/ 50-80kg
Attention: In order to provide you the most suitable products. Please measure your pet and refer to our sizing chart for the best fit before ordering. Sizing does not directly correspond to your pet's breed or weight.
HOW TO CHOOSE A HAR
NESS?
The most important thing is to choose the right size according to your dog's body. After the dog has put on the harness, it's best to put one finger into the gap of the harness to test if it fits your dog. We call it ONE FINGER RULE . If you choose the wrong harness, dogs are easy to escape. When the dog rushes forward, the loose harness will make the dog encounter greater impact, and they will be injured if they are not careful.
FAQ
1. For Doberman 1 year which is better?
It depends. Either size M, but a Doberman gets pretty big so maybe a size L so you can adjust it as he/she grows. Also they have a big chest so size L might cover it. 
2. What size is suitable for 1 year  German shepherd?
To a German Sheper of around 40 kg,  size L would be recommended
3. Serve for small-medium breed?
Sorry, this vest is specially designed for big breed and service dogs. You can find other high quality harness designed for small and medium breed at our store. 
WHAT CAN YOU GET FROM LOMI PET?
Lomi Pet has professional designers, manufacturers. Ensure the reliability and scientificity of our products. We take care of every pet.  We guarantee product quality and free shipping all over the world.  Our value core is to make our customers happy,  enjoy using our products,  and satisfy our services. We used every product and make sure it is effective before launching. We are pride of our quality.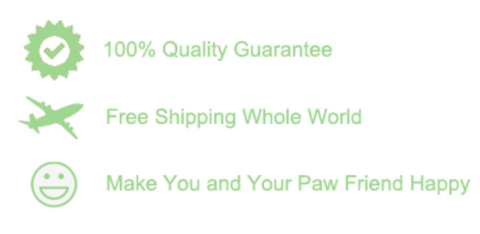 ORDER NOW AND ENJOY FREE TRACKED SHIPPING!